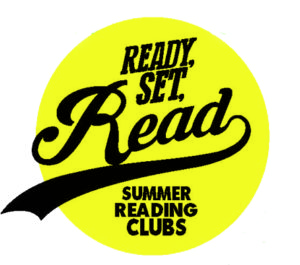 Join a Summer Reading Club (May 26–July 30), and you could win prizes for reading this summer!
Adults
Exercise Your Mind. Read! Give your brain – and your library card – a workout this summer. Raise your heart rate with Stephen King. Feel the burn with Fahrenheit 451. Benefits of regular summer reading include broadened horizons, expanded world views, and chances to win prizes from local businesses, including: Accent On Nature, Big Mamma's Burritos, Grandview Grind, Grandview Theater, Jeni's Splendid Ice Creams, Objects for the Home, Matt the Miller's Tavern, The Oilerie, State of Devotion, and Stauf's.
Teens
Read for a chance to win prizes! Also, become a Volunteen! Have you completed the 6th grade or higher? Would you like to help out at the library this summer? Our Volunteens assist the Youth Services staff with the Kids' Summer Reading Club! Applications are available in Youth Services.
Kids
Keep your reading skills sharp this summer and have some fun at the library! Join us for Kids' Summer Reading Club events, get the Summer Reading Log (PDF; pg 18), and you could win prizes!